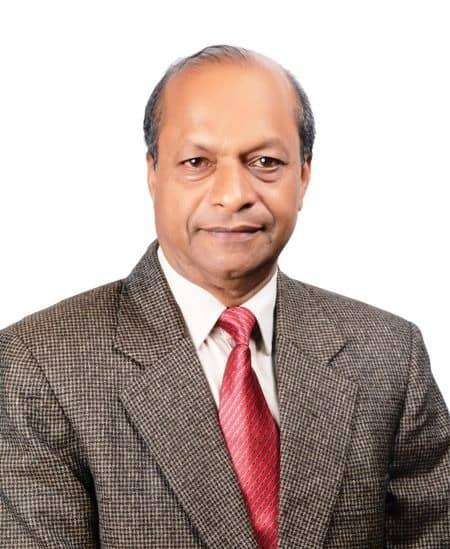 We mortal souls go places of worship not essentially driven by our proclivity towards spirituality or for the love of God but we go to make a deal with Him – to grant our material wishes. In the run up, we turn to our gurus and spiritual guides for advice on religious and other matters, who offer us precious nuggets of wisdom to solve our religious riddles and create a win-win situation. We offer obeisance and make offerings in cash and kind and even perform sewa' at sanctum sanctorum and do other odds to appease God, the eternal giver. We do it all to win over Him (God) to do us mundane favours. We pray to Him for worldly riches enough for generations. We want Him to grant us the boon to be mighty and powerful enough to deliver our dictat that nobody has the dare to defy. We seek the boon of the wellbeing of our offspring and all luxuries of life for them. The vicious cycle continues till the time when messengers of 'death' come calling and take us forcibly to appear in the court of 'Dharamraj'. We are left with no choice but to follow them, leaving behind a repertoire of bad memories of this material world and the possessions that we accumulated throughout our lives, knowing full well that nothing goes with us on our journey after death.
We all know how our overindulgent biological father takes due care of each one of us. He knows who amongst his family needs what and when. He doesn't have to be reminded about paying our school fee or providing us with other necessities of life as per his financial standing. He is the one who makes adjustments in life to go about meeting our sundry requirements. Similarly, God, our 'real' father, also takes care of ourselves and help navigate us through the bad times, even without asking for it. Like our biological father, who meets our worldly demands, God takes care of our material and spiritual demands here and hereinafterwards when we embark on our last journey into eternity. But, as is our wont, we tend to give in easily and grumble over inopportune times. We face oddities due to the lack of trust in Him and His existence. We utter unkind words to Him and even go to the extent of blaming him for everything going topsy-turvy. What all we need to do is to repose our unflinching faith in Him and surrender unconditionally to His will to taste of his generosity once and for all!
Even since we descended on this material earth as the true representatives of our 'real' father, we have been caught up in a whirlwind of life and death ordained by the cosmic law. We even forgot about the very objective of our coming to this mundane world. We lost the track as also the eternal bond with our father and the bounties He bestowed upon us. We got so infatuated by the flimsy yet 'fascinating' colours of this world that we chose to part ways with our 'real father', for good. Our eternal bond with the 'real' father went topsy-turvy even as our great spiritual masters kept us reminding us of the eternal bond with Him. We grow restive to grab the material glitz and glamour without giving a second thought to the fact that these worldly gratifications are transient and perishable. We watch with our naked eyes how our kith and kin and those who we doted on are parting ways with us, one by one. For a while, we come to believe that 'death' is only meant for others only and not for us. Unfazed by the common dread of 'death' that keeps everyone on tenterhooks, we live life on our own terms and conditions. We engross ourselves so much in the worldly woolgathering that we even forget our date with 'death'.
An inspiring Panchatantra story has it that once a stone-blind lady was passing through a dense forest, home to wild animals. Being hungry for days, she fell down unconscious with no soul around to listen to her desperate howls for help. She prayed to God to take care of her. As luck would have it, the reigning king of the times also strayed into the forest while hunting, much to anybody's bewilderment. Being nearby somewhere, he walked up to the lady lying unconscious hearing her desperate wailings for help. A band of king's courtiers, the narrative further added, arrived there as if from nowhere. The kind-hearted king directed his courtiers to take the grand old lady to his palace. She was given food and good clothes to wear. Days rolled by. She expressed her desire to go back to her family. The king said in a choked voice "You are like my own mother whom he lost years ago. You shall continue to live with us for the rest of your life". This is how He takes care of all of us even without asking for!